Posted on SD News.com: 18 Sep 2014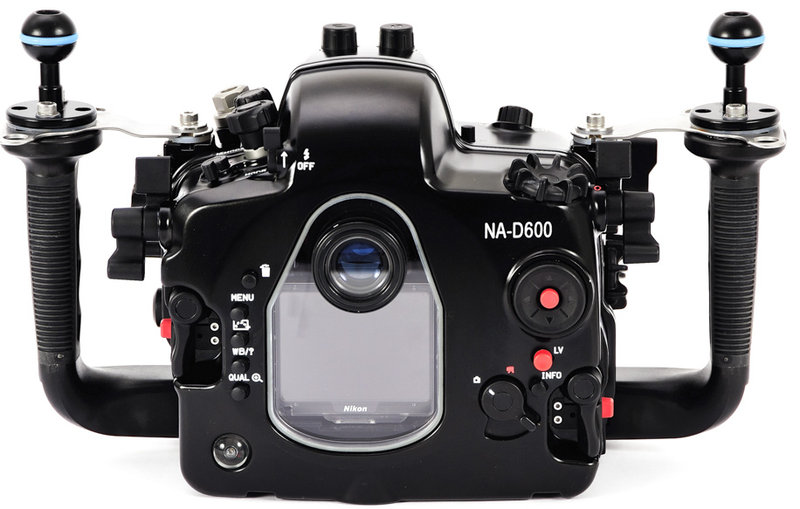 Big, ugly underwater cameras like these are a step closer to inclusion in the research arsenal at Scripps Institution of Oceanography. COURTESY PHOTO Read more: San Diego Community News Group – Anonymous donation fuels Scripps plan for ocean study hardware
 An anonymous donor to UCSD's Scripps Institution of Oceanography has committed $500,000 to bring sensor, instrument and platform concepts developed by Scripps scientists to completion, enabling creation of equipment that will allow new types of measurements, detection and extended power capabilities for ocean research.
"This generous gift will accelerate our ability to observe and measure the ocean through the development of a new generation of viable research instruments," said Margaret Leinen, Scripps Oceanography director. "We are grateful for this investment from a donor with the vision to support the transformative research interests of our innovative scientists."
Underwater cameras and microscopes allow scientists to look closely, even in 3-D, at freely floating, minute organisms that drift with water currents. These close-ups provide unprecedented views of critical components of the marine environment. Many federal sources of funding for the projects' instrumentation are focused on developing new instrument concepts – research into instrumentation rather than deployable instruments – making it difficult to secure funding. Meanwhile, Scripps researchers have developed many innovative inventions, such as floats, gliders, cameras, 3-D microscopes, earthquake sensors and pH detectors for ocean acidification.
The donor, therefore, sought to support unique equipment development not commercially available or fabricated from off-the-shelf components.
Proposal criteria focused on completing new instruments. A rigorous competitive process narrowed the field from 27 proposal submissions and resulted in awards for innovation and invention to three Scripps research teams:
Making Spectrophotometric Seawater pH Measurements Convenient, Andrew Dickson, professor
of marine chemistry, Scripps Marine Physical Laboratory
With increasing levels of carbon dioxide accumulating in the atmosphere and dissolving into seawater, the world's oceans are becoming more acidic. The Dickson laboratory provides reference samples of seawater that are used to ensure worldwide uniformity in measurements of these changes. An automated system that can efficiently make reliable and precise measurements of the pH of seawater samples is critical to the study of ocean acidification. Dickson has a prototype precision pH measuring system that uses a spectrophotometric approach to measure the color of a pH indicator dye. With this funding, he and his team will optimize the existing system to produce a system more compact and better suited for widespread laboratory use.
Scripps Plankton Camera System, Jules Jaffe, research oceanographer, Scripps Marine Physical
Laboratory
Jaffe is the innovator of new technology for observing oceanic phenomena and the development of inverse techniques for their interpretation. Funds will enable complete development of the Scripps Plankton Camera System (a prototype dark field zooplankton microscope system initiated under separate funding) and support its operation for at least one year. This new funding will also support the addition of a higher-resolution phytoplankton imaging system. The installation will consist of two in situ dark field microscopes with compact computers performing realtime image processing and object detection. Output from these microscopes will be broadcast to the Internet, where scientists, students and the public can explore and tag data from the system with realtime access.
C-Gen: Power Generation for Remote Oceanographic Instruments from Ambient Ocean
Currents, Drew Lucas,Matthew Alford, Michael Goldin, and Robert Pinkel, Scripps Marine Physical
Laboratory
With this gift, the Scripps science team will construct an electrical power generator that uses the energy of ocean currents to provide power for individual oceanographic sensors. Generating 1 to 10 watts from a compact, simple device will address a modern, practical oceanographic challenge: the power limitation of long-term oceanographic observations. The project will deploy the generator in a "clip-on" mode, where it attaches to a conventional sensor package and continually recharges sensor batteries. Alternatively, it can be deployed within a moored string of instruments to power clusters of sensors or along optical fiber communications lines to enable the transfer of data from remote instruments back to shore.
– Staff and contribution
Read more: San Diego Community News Group – Anonymous donation fuels Scripps plan for ocean study hardware