Posted on Stanford News: 4 Jun 2014 — By ROB JORDAN Stanford Woods Institute for the Environment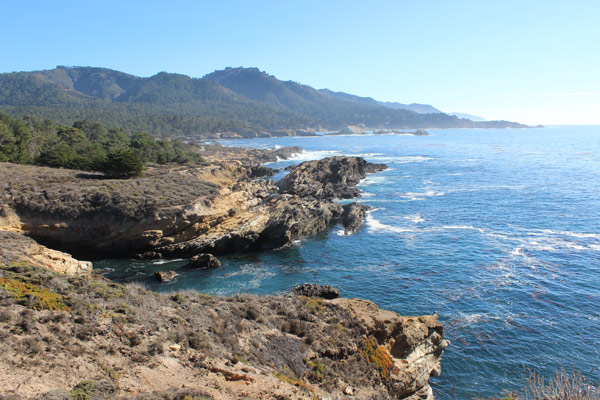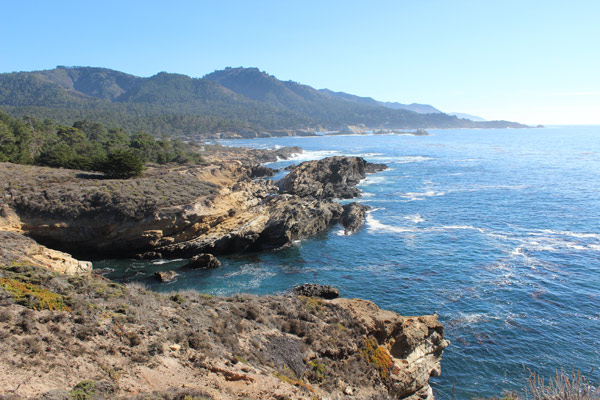 Suisun Bay in Northern California, like coastal waters worldwide, is threatened by ocean acidification. A recent Stanford study recommends mitigations and adaptations for coastal dwellers. By Aaron Strong
Researchers outline viable local and regional options for mitigating and adapting to effects of ocean acidification.
For the more than 123 million Americans who live in coastal counties, ocean acidification – caused primarily by the burning of fossil fuels – could result in major environmental and economic impacts close to home. However, it's not too late, too costly or too complicated to mitigate and adapt to these impacts, according to a recent study co-authored by several current and former Stanford researchers.
"There is a lot of potential for state and national decision-makers to use existing laws, policies and research programs to advance the science and proactively respond to the threat of ocean acidification," said Lindley Mease, a research analyst at the Center for Ocean Solutions (COS,) a collaboration among Stanford (through theStanford Woods Institute for the Environment and the Hopkins Marine Station,) the Monterey Bay Aquarium and the Monterey Bay Aquarium Research Institute.
The study, published in BioScience, is among the first comprehensive presentations of acidification-related management actions underway, and of other relatively low-cost opportunities that require no new national legislation or international agreements.
As in the rest of the world, U.S. coastal fisheries, recreation and tourism are threatened by ocean acidification. But the problem is not caused only by the burning of fossil fuels. Many other human activities, such as urban and agricultural runoff, and regional features such as coastal ocean upwelling and river runoff can profoundly influence the chemistry of coastal waters.
"All of these things are happening simultaneously," said Aaron Strong, a graduate student in theEmmett Interdisciplinary Program in Environment and Resources and the study's lead author. "So if we are to understand how ocean acidification will work and what it is doing – and what it might do to our industries and these ecosystems – we need to take account of all of these drivers of change."
While scientists still have much to learn about ocean acidification's impacts on ecosystems and regional economies, indicators are not rosy. The global economic impacts of acidification's harm to coral reefs alone could total $870 billion annually within the next eight decades, according to the United Nations Intergovernmental Panel on Climate Change. The U.S. mollusk shellfish industry could see losses in the hundreds of millions of dollars by 2060, according to one study, while the $818- million-a-year North Pacific salmon fishery could see major losses from acidification's impacts on a snail that makes up the bulk of juvenile salmon's diet, according to another study.
In recent years, the study's authors write, discussions of ocean acidification have begun to shift from a focus on global carbon dioxide toward regional conversations about mitigation and adaptation solutions involving estuary-based conservation organizations, storm water managers, shellfish producers and state and local officials.
"Our study reviews the scientific basis for these kinds of local- to regional-scale actions, while we work toward a solution to the global CO2 problem," said Ryan Kelly, a former Center for Ocean Solutions law and policy fellow, now an assistant professor at the University of Washington. "It highlights causes of ocean acidification that we might be able to do something about."
The suggested strategies, most of which are estimated to cost less than $1 million each, focus on incorporating ocean acidification into the planning for climate change adaptation, marine conservation and coastal land and water use planning.
Media Contact
Aaron Strong, Emmett Interdisciplinary Program in Environment and Resources, School of Earth Sciences: (610) 742-4417, alstrong@stanford.edu
Lindley Mease, Research Analyst, Center for Ocean Solutions: (206) 919-8409, lamease@stanford.edu
Rob Jordan, Stanford Woods Institute for the Environment: (650) 721-1881, rjordan@stanford.edu