Posted on Press Democrat: 6 Dec 2013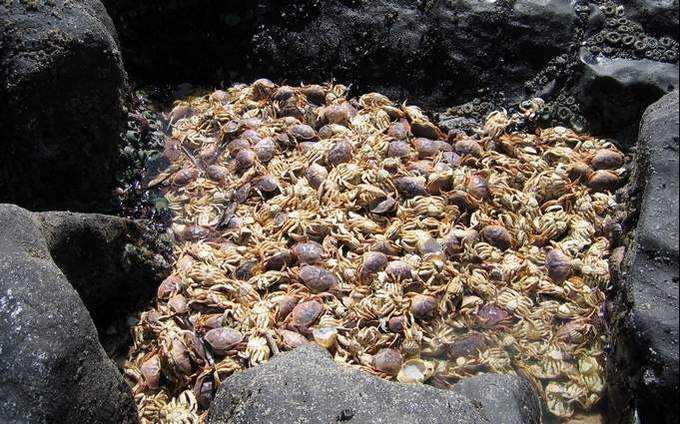 Climate change is the likely cause of unprecedented mass of oxygen-poor water off the Sonoma Coast, a phenomenon that could harm the region's prized Dungeness crab and other marine life.
Scientists at the Bodega Marine Laboratory, who were the first to detect the hypoxic (low-oxygen) waters, aren't calling it a "dead zone" yet, despite the similarity to a lethal condition along the Oregon coast for the past 12 years and forecasts that it will occur worldwide with global warming.
"There's nothing dead," said John Largier, an oceanographer at the UC Davis research facility on Bodega Head. But equipment on a bright yellow buoy anchored about a mile offshore has recorded dissolved oxygen levels low enough to cause "significant distress" for some marine organisms, he said.
Oxygen-poor water is common in deep water of the open ocean, but until this year had never been documented over the continental shelf close to the Sonoma coast, he said.
In Oregon, near-shore hypoxia was discovered in 2002 and has occurred every year since, punctuated by sporadic die-offs of crab and other bottom-dwelling species, including anemones, starfish and sea cucumbers.
Masses of dead crabs washed onto a rocky beach near the town of Yachats on the central Oregon coast in 2004, and a 2006 event in the same area — in which dissolved oxygen approached zero — devastated life on the seafloor.
Low-oxygen episodes in Oregon are "here to stay," said Francis Chan, a marine ecologist at Oregon State University, where scientists are tracking hypoxia with small undersea craft called gliders that operate on their own for weeks at a time.
The range and intensity of Oregon's dead zones varies from year to year, but they are concentrated in a 50-mile stretch of the central Coast from Florence to Newport, Chan said.
A comparable stretch of the Sonoma Coast would run from Bodega Bay to Gualala. Low-oxygen water has been measured on the seabottom about 100 feet below the marine lab buoy and within 10 feet of the surface, Largier said.
…
Read the rest of this story on the Press Democrat.